Originally Posted On April 12, 2021, By thatTonguGirl
Right from when I received the warmest embrace into the Ehalakasa Family, I've been bathed with memories of their events and escapades. One of such memories was their occasional trips to Haduwa Arts and Culture Institute in Apam, Ghana. Just so you know, Haduwa is a serene haven not only for the family, but also all local, national and international artists. It has become a safe space for artists to connect with nature, create artistic works, improve their spirituality and most importantly rediscover themselves.
Now would you not agree that a memory such as this one can only be lived and not told? Mm hmm…I began to wait patiently for a date to be set for the next trip. Plans were advanced for the trip to happen immediately after our "2019 Environwomental Slum" on Climate Change and Action. But lo and behold 2020 had different plans for us all.
It did not only take from us our freedom to move but also our freedom to converge. Amidst that, I had hope, loads of hope. After all, it was what we were left with. The hope that things would go back to what they used to be. But like you, the wait became exceptionally longer than I had imagined.
And so, our physical world gradually merged with the virtual world. With technology at the centre of it all, we began to develop a transformative mind towards our creative arts. This is our new normal.
Good things, they say, come to those who wait but it's sweeter when you least expect them.
The timing I would say was right. April 2021…hmm just perfect. I love to travel a lot. But for a long while I have not been able to do so. Well, this Tongu girl just got to plan it well and make it worthwhile. A journey that would be worth reminiscing with a broad smile.
Oops…let us anti-clock to what Ehalakasa is all about.
First of all, it is an acronym composed from three Ghanaian languages – thus Ewe, Ga and Twi. Eha means Song in Ewe. La means Sing in Ga and Kasa means Speak or Talk in Twi. Now that we understand the meaning of the name Ehalakasa, let me tell you what it is.
Ehalakasa is a community of artists with diverse arts. Right from Poets to Writers, Storytellers, Spoken word performers, Acoustic musicians, Choreographers, Painters, and the list goes on. The community's goal is to awaken, inspire, and challenge artists to utilize the different art forms to advocate and address social, economic, cultural and political issues while projecting the values of Ghana. Their projects and activities comprise but not limited to the Ehalakasa Talkparty, the Ehalakasa Annual Slum and the Ehalakasa Senior High School Workshops.
Well, let me peg it there and bring you back to where we left off.
I had my clothes well pressed and baggage all packed for the Ehalakasa weekend getaway. Like I always do, I never forgot to add to my baggage a locally-made snack called, "Akatsi Kpɔnɔ" a biscuit made from starch by the people of Akatsi – a town in the Volta Region.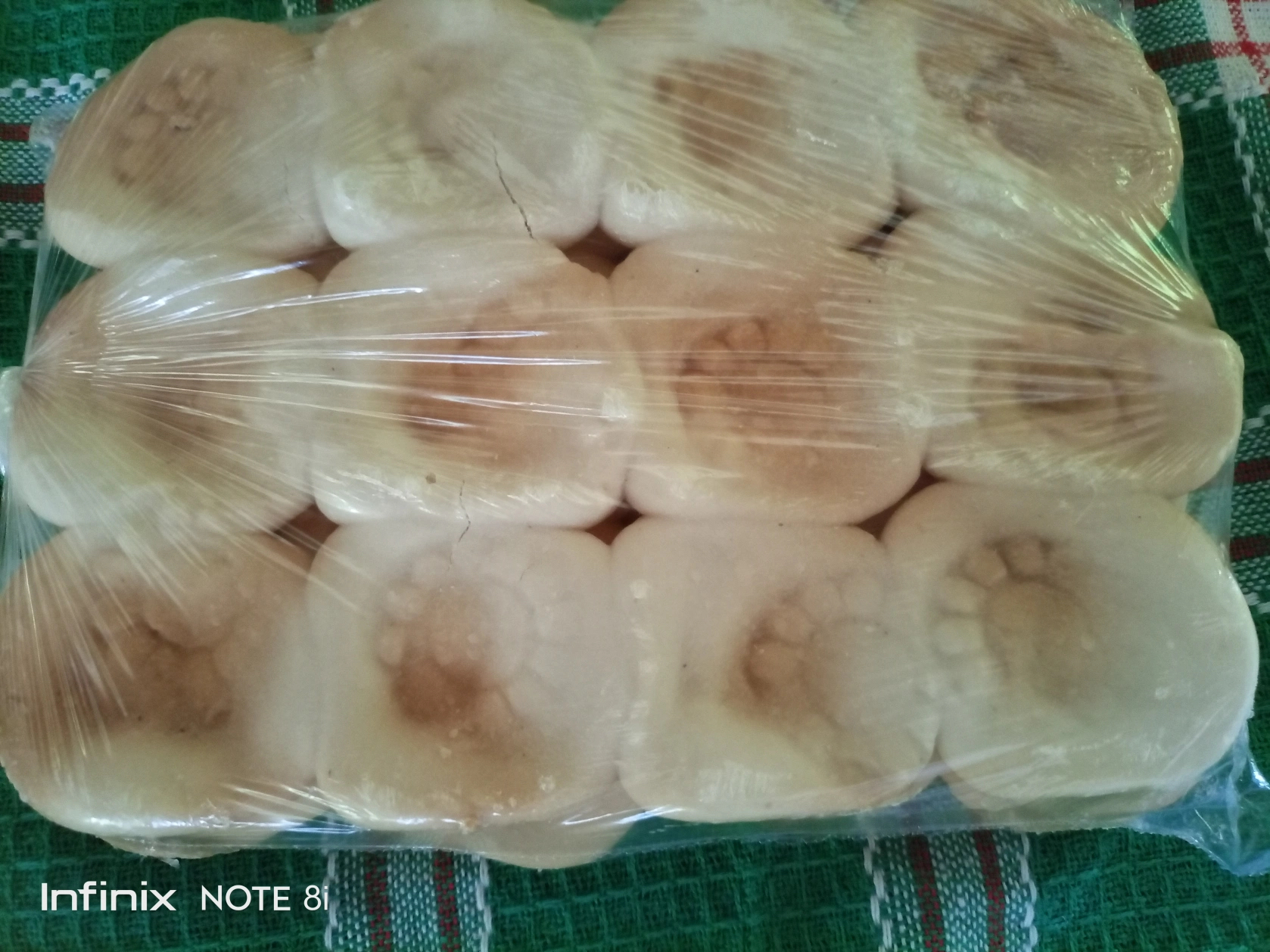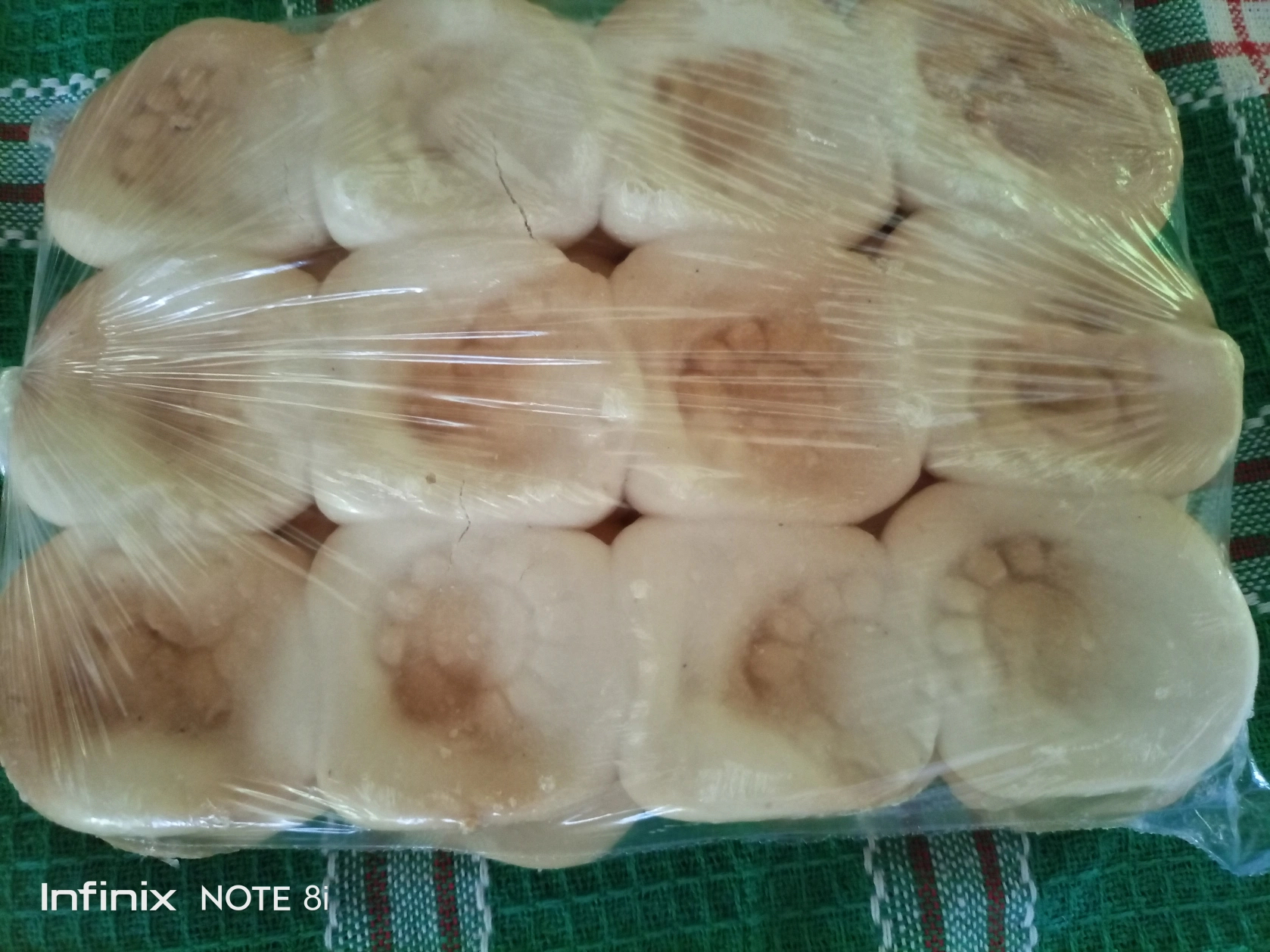 Saturday morning flooded my phone with series of missed calls from fellow Ehalakasaians. At about 8:45am I found myself waiting comfortably in a Mercedes Benz Sprinter minibus set for Takoradi to get full. Little did I know I was going to be the last person to arrive at Atlantic Beach Resort in Mumford.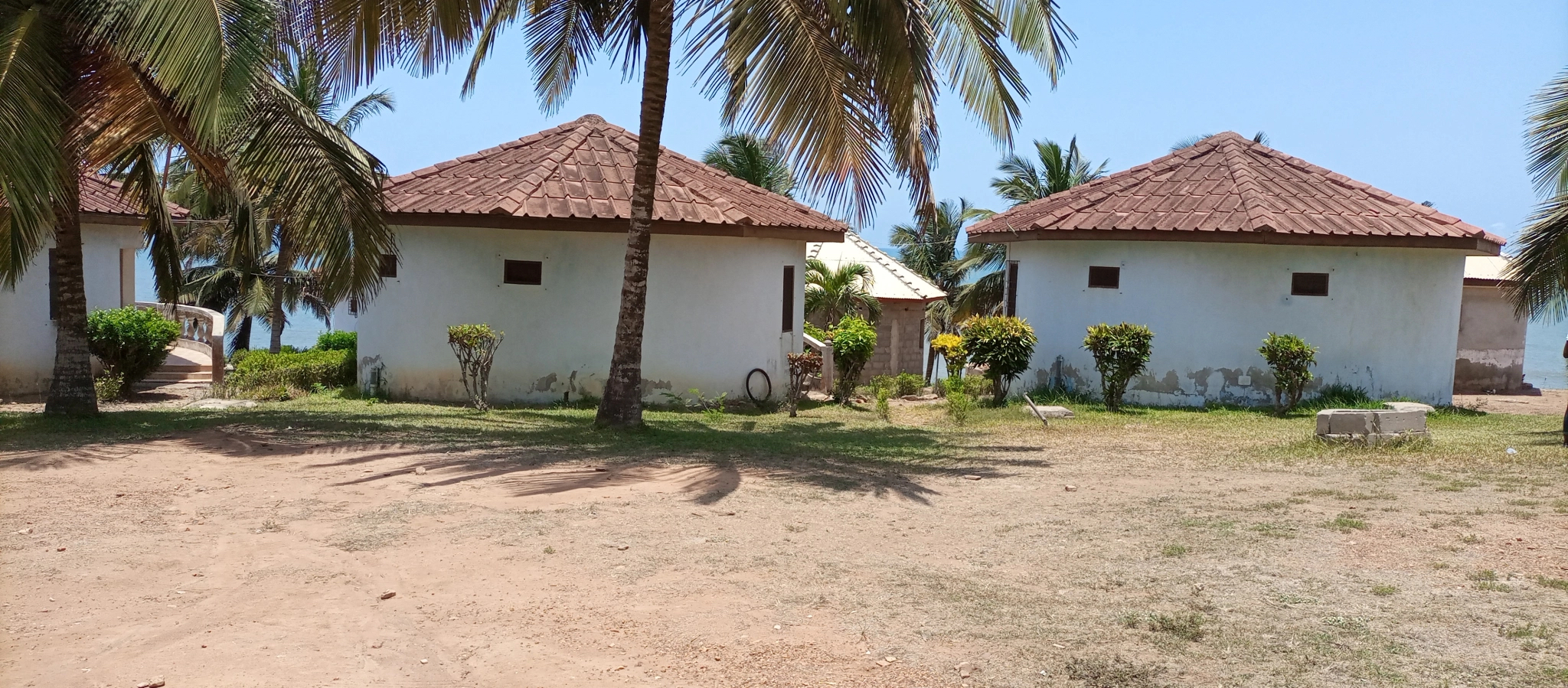 I know my people never disappoint. At least not when Akambo, Nii Muzick and Faiba Bernard are around. I arrived in a pool of Eha, La and Kasa. But as an adage in my local dialect says,
"Ha dɔme ɖewo sena hafi ha kuna ati wo ke"
which translates, the belly of the pig must be strong in order for it to dig the root of a tree; I made sure I stuffed my belly with a ball of Kenkey and some fried fishes in the company of Bonkua The FanteGirl.
But as nature would have it, we still could not join the welcoming creative train. Hahahahaa…we got all drowsy and weak after the meal. And bed at that moment looked like one sexually attractive being to lay on.
Poof….we thought wrong. All those creative minds alighted from that creative train and bumped into our world before we could dare dream. They cunningly knitted the idea of a quality time at the beach into our stressed brains and got us joining that escapade. One we never regretted when all was said and done.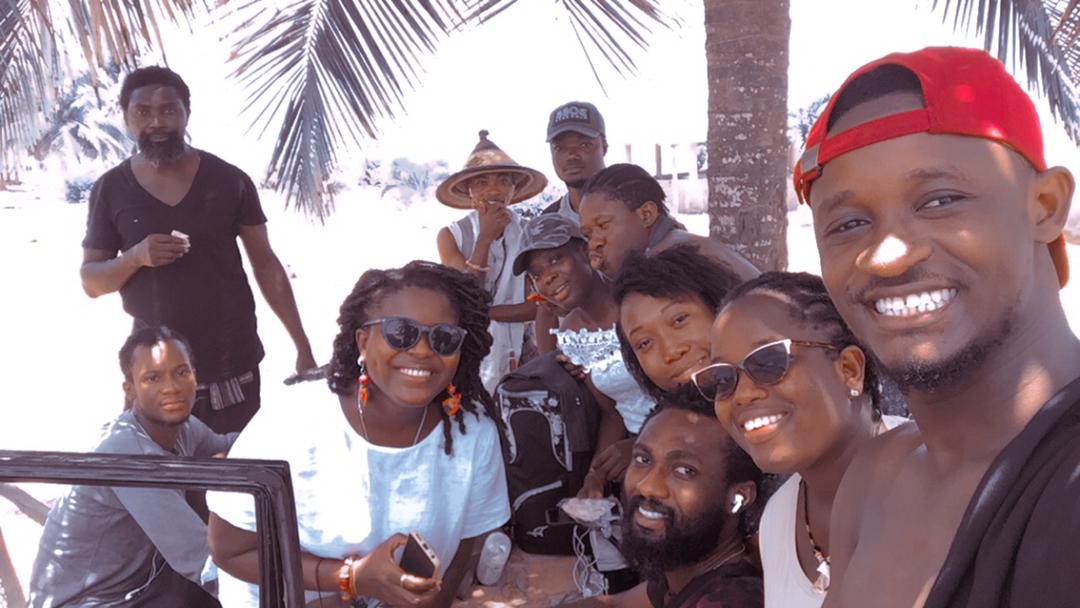 The beach was empty and very peaceful. The basin of the water compared to that of Accra was very clean. No plastic waste, no human debris, no harm in any form to the Sea. It was really refreshing to have the waves kiss my feet in absolute admiration without a piece of polythene greeting me. Once again, she sparked ablaze the love I almost forgot I had for her. I did not know I missed her that much. This got me writing a few words in memory to the reunion.
Dear Sea,
Words are not enough to narrate that which gets brewed in my bosom whenever your gentle waves rub my invincible hairs wet.
How could I not tell of your coarsely fine bed cushioning the soles of my feet every time I firmly lay them bare?
How could I not tell of the enriching sensation that bubbles up my groin? One that transfuses molten signals of need for your piercing chill and warmth all at the same time.
Sad as it might sound, the sight of you is a constant reminder of my inability to stylishly let go of myself under your rolling sheets.
Till we meet another time, hold on to this memory of us.
Your love,
Adzovi Sika.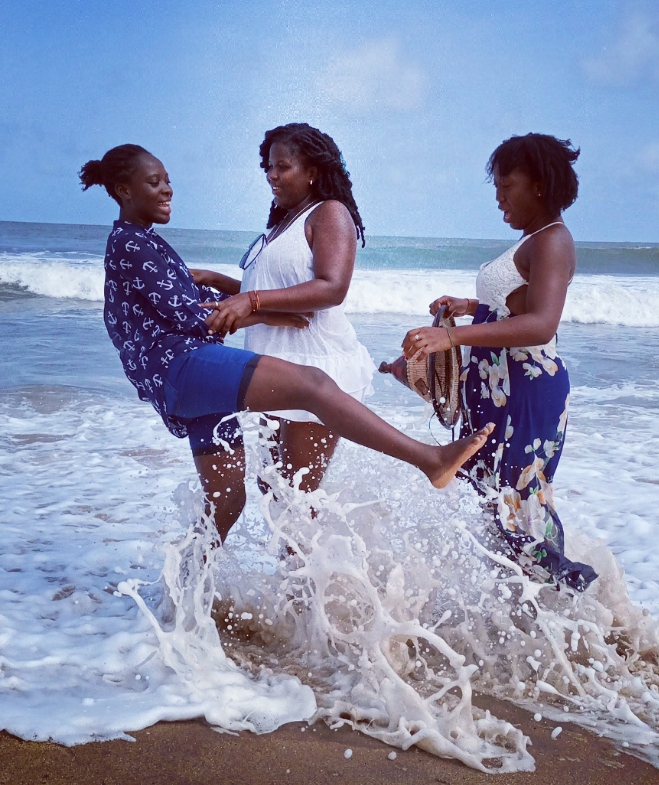 Did I get you drenched in the letter? Aww…sorry about that.
Anyway, the quality time promised overflowed with several memories captured in frames. When the curtains finally drew over the Sky's giant, we had Banku with grounded pepper and fried fish to console our bellies.
But you see, it can never be the last song for Ehalakasaians under a summer hut. Soon, we engaged in a game of cards. A game filled with deceit, doubt, disappointment, truth, confidence, and hope. This we played for several hours and had the best of laughter. One we graciously did in different tones and rhythms.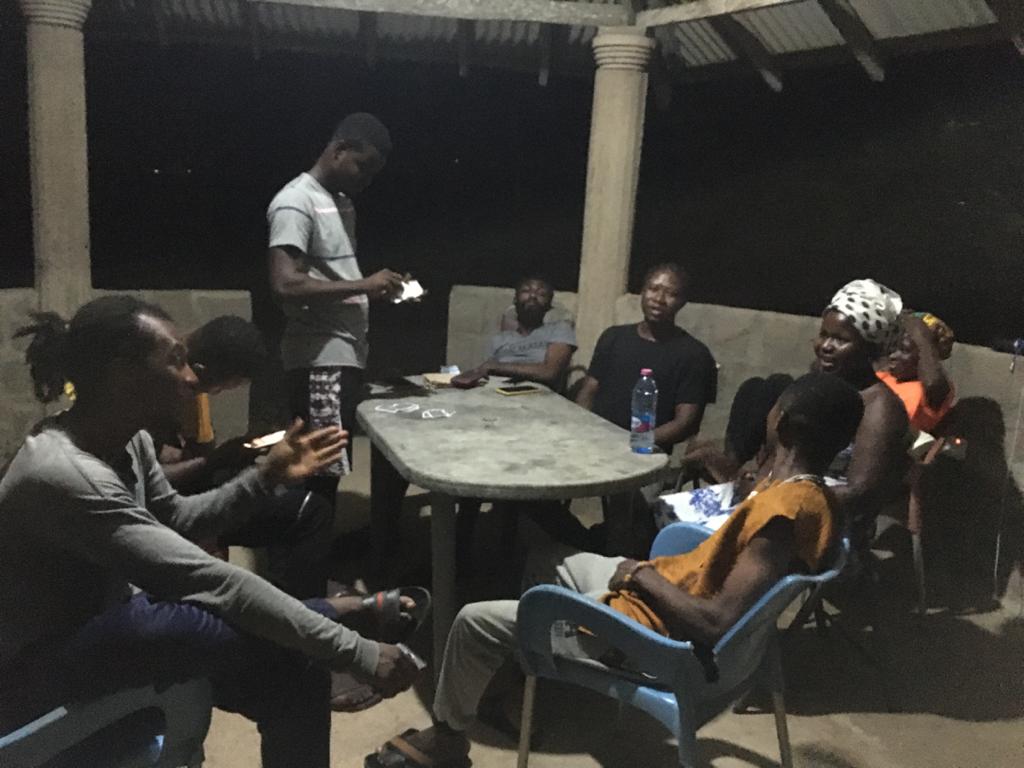 But when the drumbeats of sleep sounded, one after the other our feet guided us to our rooms, where the breezy night handed us to a sunny Sunday. Breakfast we had in the spirit of communism.
Although we were unable to visit Haduwa due to our short stay, Sir Black aided in paving way for our artistic selves to blurt out through series of brain games. This actually got me appreciating what we had before Covid-19 made its grand debut on this theatrical stage of life.
Two different teams playing it out on names of living Presidents in the world.
A trip I so longed for came after all. And now that I've shared with you the memory, don't hold back to live it yourself.
Let us keep hoping and living one day at a time.
Xoxo.