Is the Hub of Art, Dance and Lyrical Dexterity in its Organic State. Here performance, words and songs co-exist in the form of poetry, music, comedy, and theater set in Motion . Akwaaba!
Contact us: ehalakasa@gamil.com
Over the years the poetry and spoken words scene in Accra have seen many male performers than female performers and this imbalance is what Ehalakasa is hoping to adjust with the maiden SheSheSlam2022.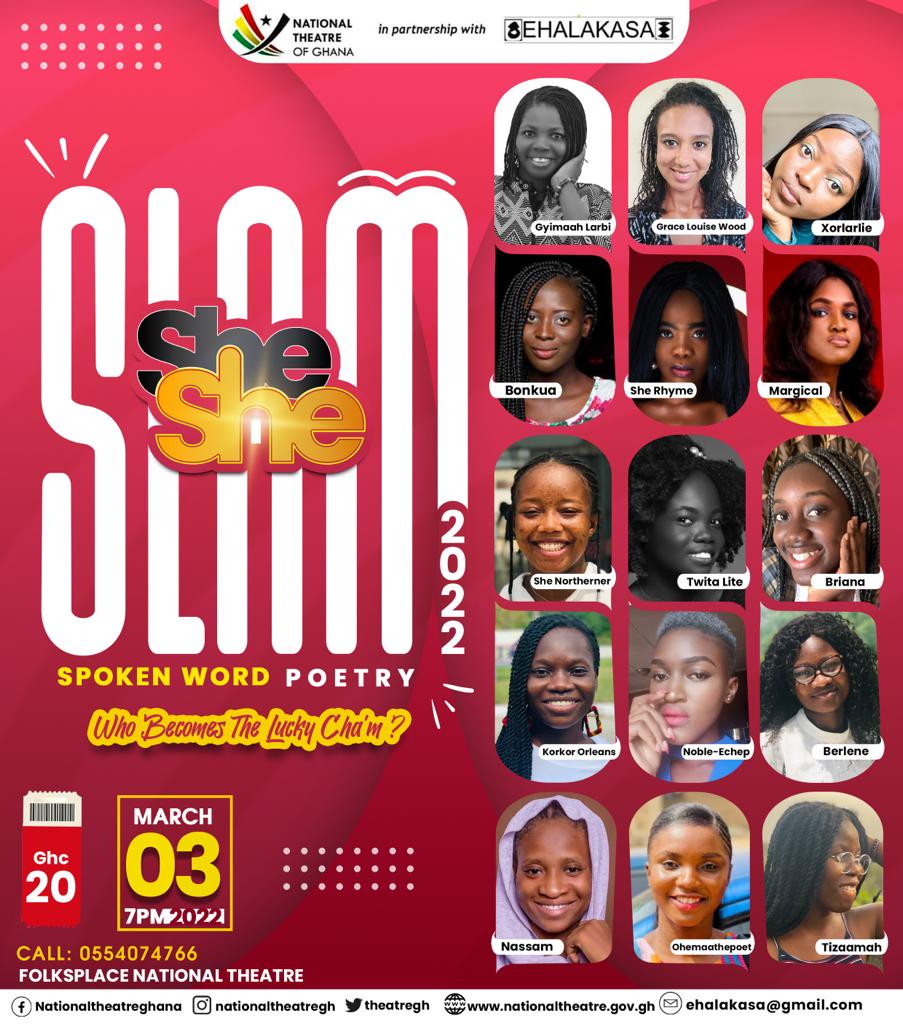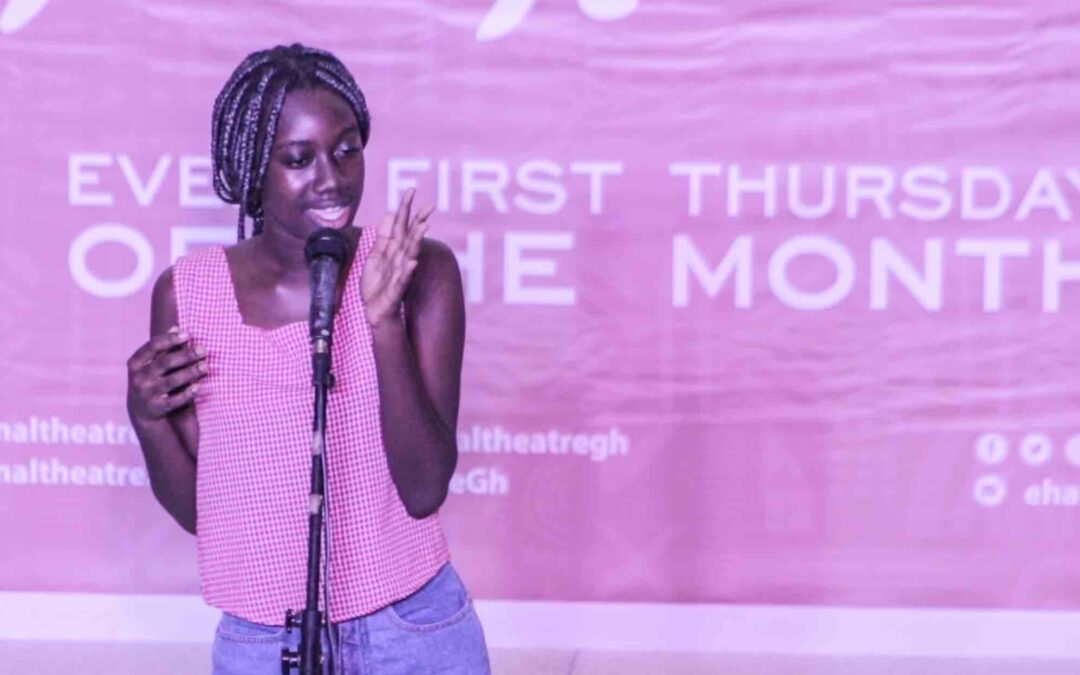 The Maiden Edition of the SheShe Slam began at exactly 7:06pm at the Folks Place, National Theatre on 3rd March, 2022. 15 talented ladies signed up for the slam and they all made it to the show. Nii Musick welcomed slammers and the audience with his melodious voice...
Look for an event near you!
Want to be part of the Family regular?
We are Family.
Join Us Today.
Call Anytime: +233 5537 47213 
                          +233 2050 43890