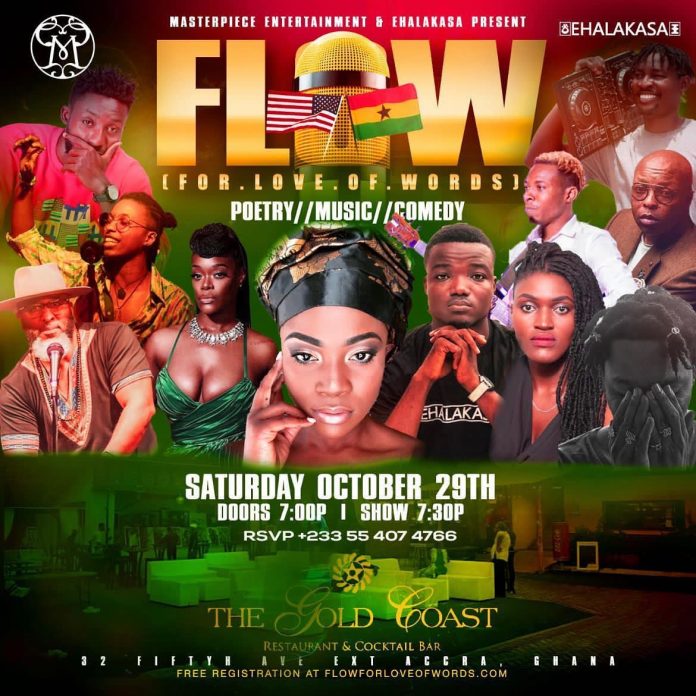 EHALAKASA & FLOW (For Love Of Words) based in Dallas TX USA in partnership with Gold Coast Restaurant presents the INTERNATIONAL SHOWCASE Ghana edition.
This international Showcase has been running actively for the last 9 years. It is a high-powered night of entertainment that features the worlds best Spoken Word Poetry, Live Music and Comedy.
We call it a celebration of the Arts. In the last 3 years FLOW have had the gracious opportunity to produce the show overseas in places like Jamaica, Aruba and Panama.
This October, Saturday 29 EHALAKASA is pleased to be hosting FLOW and some of its top-notch performers here in Accra.
Gate open at 7pm sharp, all road leads to the Gold Coast Restaurant, dress simple and classy and admission is FREE.
KINDLY CALL +233 55 407 4766 and book your seat NOW to avoid ThisAppointMent!