Grace Nkrumah-Buandoh, who performs under the pseudonym Bonkua, is a lover of words and music.
Through her love for reading, she decided to create her own world and started writing short
stories at the age of 8, but entered into the poetry community in 2018 with Ehalakasa.
She is an artistic activist, with a keen interest in addressing issues such as Gender Based
Violence, Rape and Menstrual and Reproductive health as well as Mental Health and General well-being.
She has a passion for volunteering and teaching, and believes that there is an artist screaming in
everyone's mind.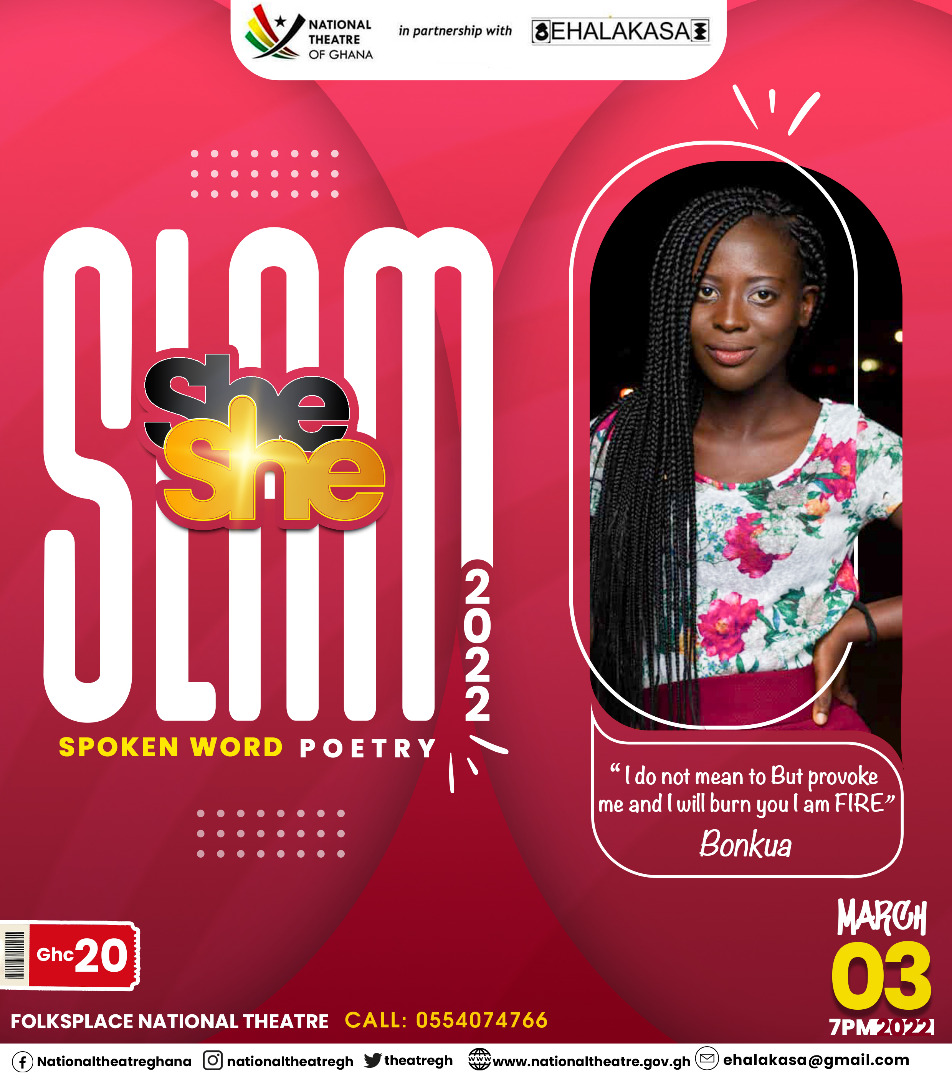 We just have to listen and scream along with it. She aspires to be a artist who leaves her footprints
on the hearts of wandering souls so they can find their way back home.