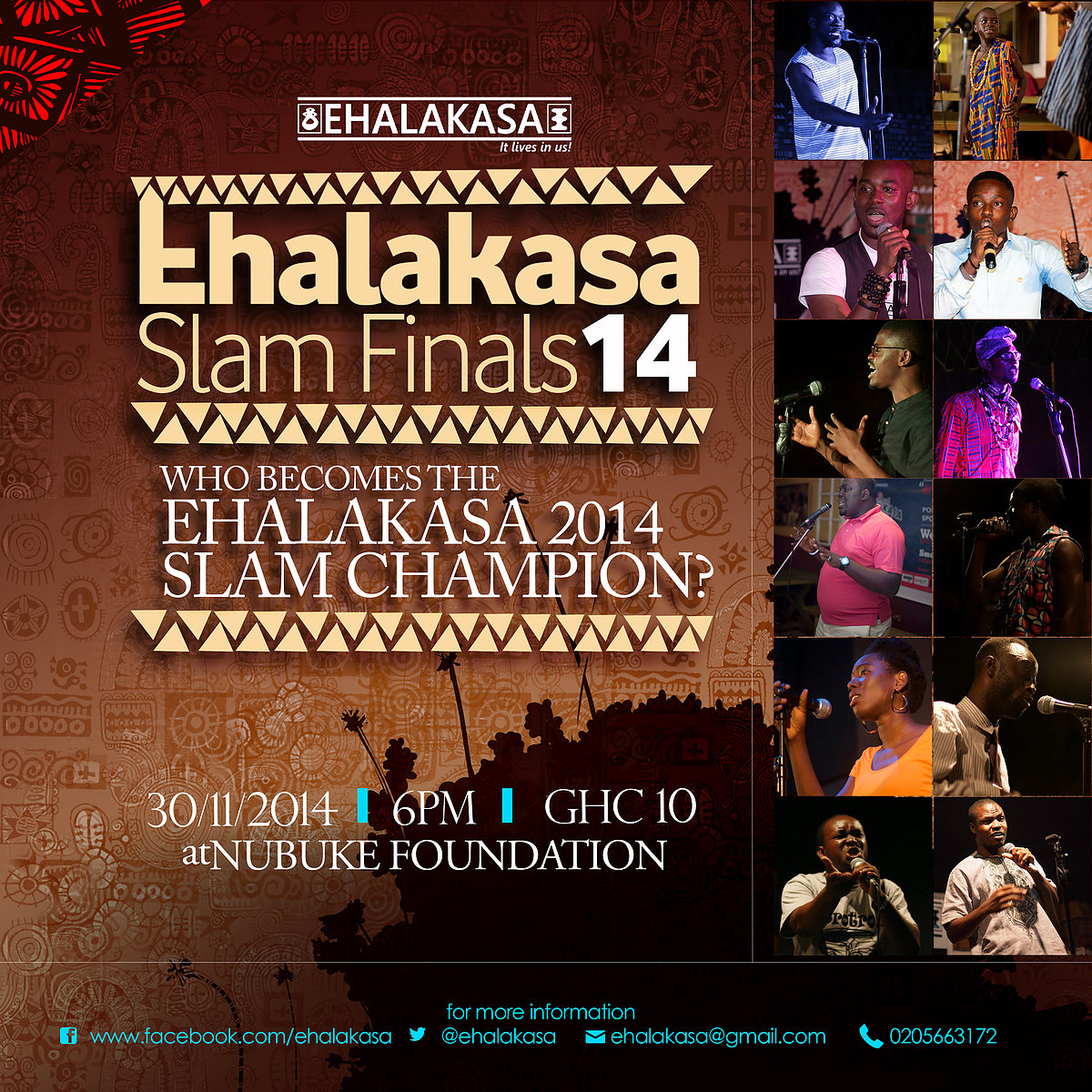 EHALAKASA SLAM FINALS 2014
EHALAKASA SLAM FINALS
The previous four slams (March, May, July and September) produced moments of pulsating spoken word lyricism. You are invited to this month's EHALAKASA SLAM FINALS as twelve poets (three winners from each of the four previous slams) duel it out lyrically in the Finals. Who becomes the Ehalakasa 2014 Slam Champion?
Slammers: Slim One, Sedinam, Kwaku Rap, Nana Yirenkyi, Asantewaa (Poetra), D.K Osei-Yaw, 100%, Ben-Tino, Andy, Dominic Wolali, Chief Moomen and Poet Pobee.
Join us at the Nubuke Foundation, East Legon and be part of this historic event in Ghana's burgeoning spoken word culture.
Date: 30th November, 2014
Time: 6pm
Venue: Nubuke Foundation (near Mensvic Grand Hotel, East Legon)
Gate: GHC 10.00
Ehalakasa! It lives in us!
For more information:
Email: ehalakasa@gmail.com
Facebook: @ehalakasa
Twitter: @ehalakasa
Tel: 0205663172